Zach Williams Joins CAIN for Remix of 'Rise Up (Lazarus)'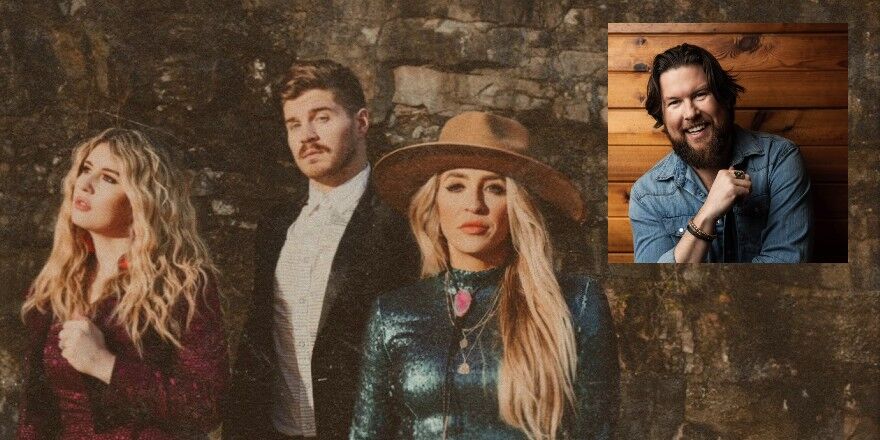 CAIN, the sibling trio behind the multi-week No. 1 single "Rise Up (Lazarus)," has dropped an electrifying remix of their hit song. Joined by labelmate Zach Williams, CAIN - Madison Cain Johnson, Taylor Cain Matz, and Logan Cain - together the artists come out with an altogether brilliant rendition of the song.
RELATED: CAIN - "Rise Up (Lazarus)" Official Music Video
Adding Williams' gritty blues-tinged vocals lends more conviction and urgency to the message of the song; ensuring that the song remains on top of the charts that much longer.
Rise Up (Lazarus)
Come Forth
Dead man open your eyes
The Lord ain't finished with you
Wake up You sleeper
Watch what he can do
Dead man open your eyes
Jesus is calling for you
In the dark and all alone
Growin comfortable
Are you too
Scared to move
And walk out of this tomb
Buried underneath
The lies that you believed
Safe and sound
Stuck in the ground
Too lost to be found
You're just asleep
And it's time to leave
Come on and rise up
Take a breath, you're alive now
Can't you hear the voice of Jesus calling us
Out from the grave like Lazarus
You're brand new
The power of death couldn't hold you
Can't you hear the voice of Jesus calling us
Out from the grave like Lazarus
When He said your name
The thing that filled your veins
Was more than blood
It's the kind of love
That washes sin away
Now the door is open wide
The stones been rolled aside
The old is gone
The Light has come
So…
He's calling us to walk out of the dark
He's giving us new resurrected hearts
Music by CAIN and Zach Williams performing "Rise Up (Lazarus)" (Official Audio). (C) 2021 Provident Label Group LLC, a division of Sony Music Entertainment